Art attack archives aka #50daysofFiverr
---
Day One:  From "suhendrilie" located in Indonesia. Ride 'em Snort!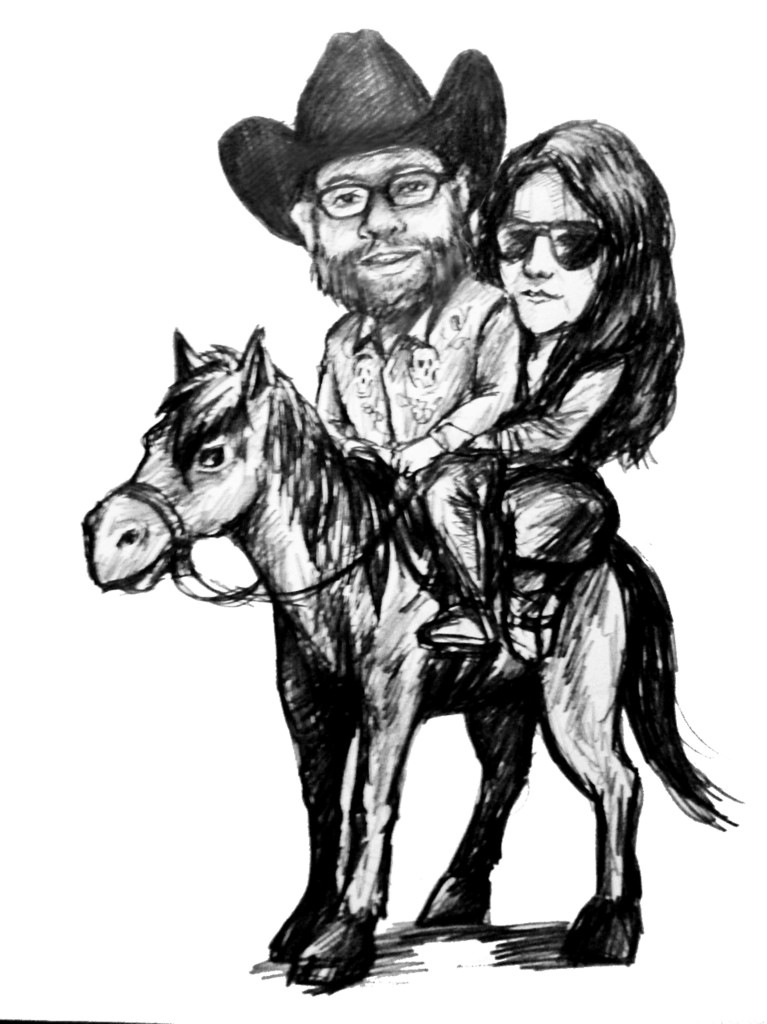 Day Two: From "andrias" located in Indonesia. A whiteboard book trailer, silly cowboy, sillier vampire. But awesome talent!
Day Three:  Llamas play a pivotal meal-time role for Lizzie. This from "cartoon4u" in Australia!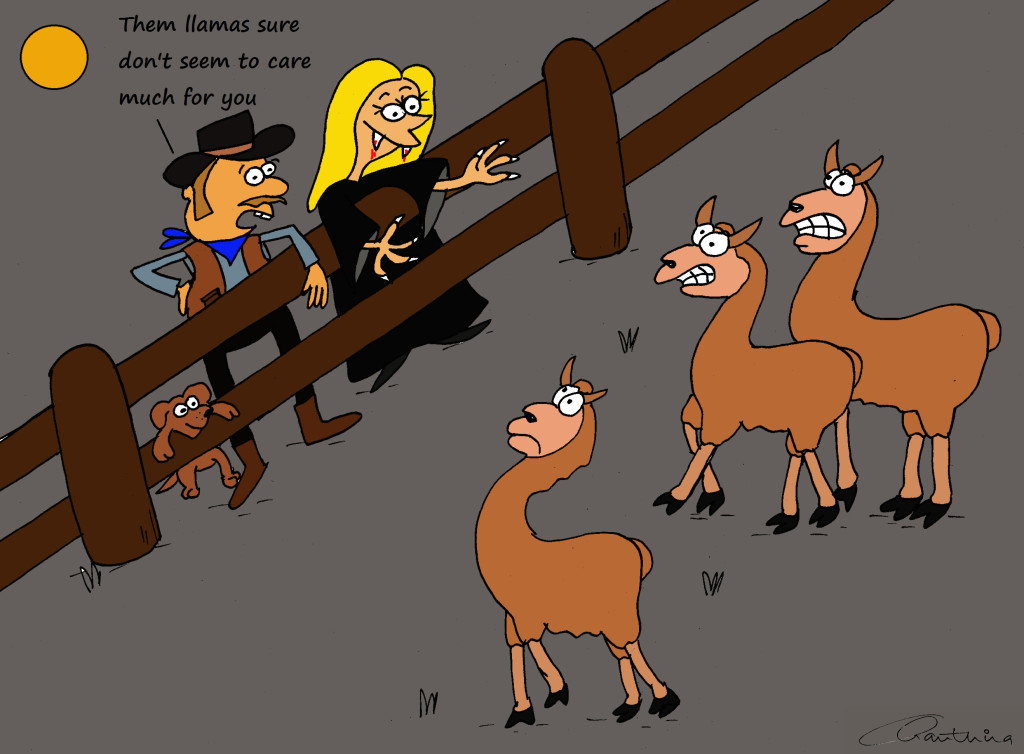 Day  Four: Pop art! Warhol-style. From "makemebark" located in the Maldives.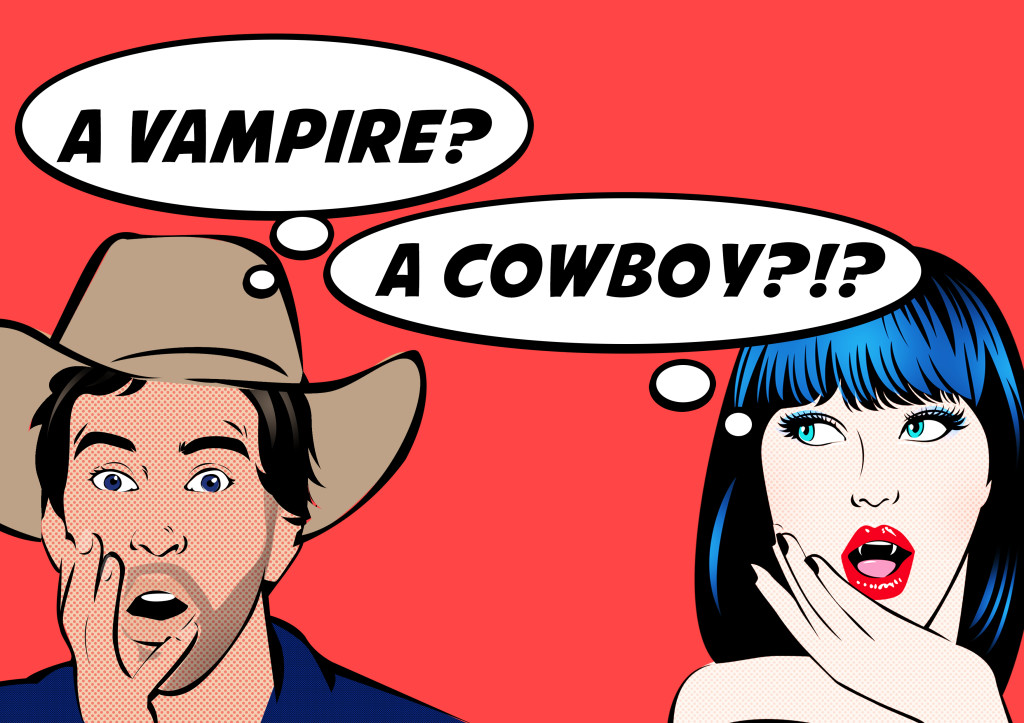 Day Five: "Ironic" performance art from "saavfabb" inPoland.
Day Six: Sidewalk art from "stargirl2014" in India, wish you were here… 
Day Seven: Haiku anyone? Cowboy, vampire, and love from "bmartinez" in the U.S.
Cowboy
His life can be hard
Alone in an open plain
No one but his horse
Vampire
No capes nor coffins
Vampires look like me and you
Just don't bare your neck
Cowboy and Vampire Love
A forbidden love
Vampires and cowboys have needs
Overpowering thirst
Day Eight: Graffiti rocks. Frontine artists. Waiting for Banksy to find us. Splat. This is from  "lasirugamagi666" working in Sri Lanka.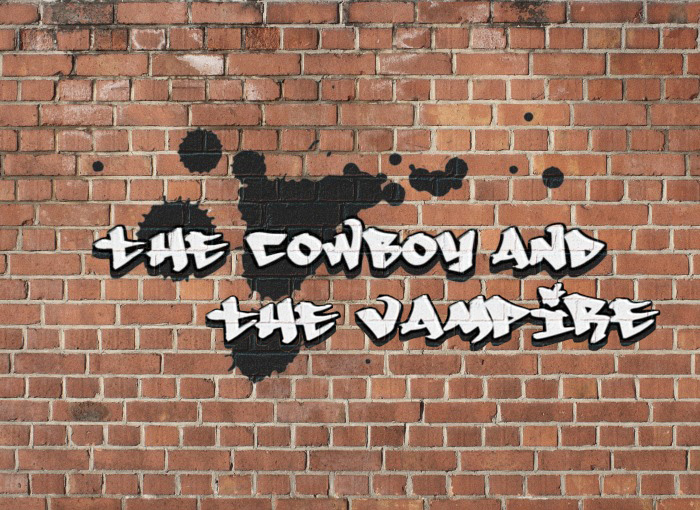 Day Nine: What's the first thing that springs to mind when you think cowboy and vampire? That's right…rap. This awesome rap song is from "CashJanez" straight out of LA. We laid it over some footage of Portland cityscape, but the rap is all that matters.
Day Ten: Fun with infographics! This is from "hristo" working out of Bulgaria.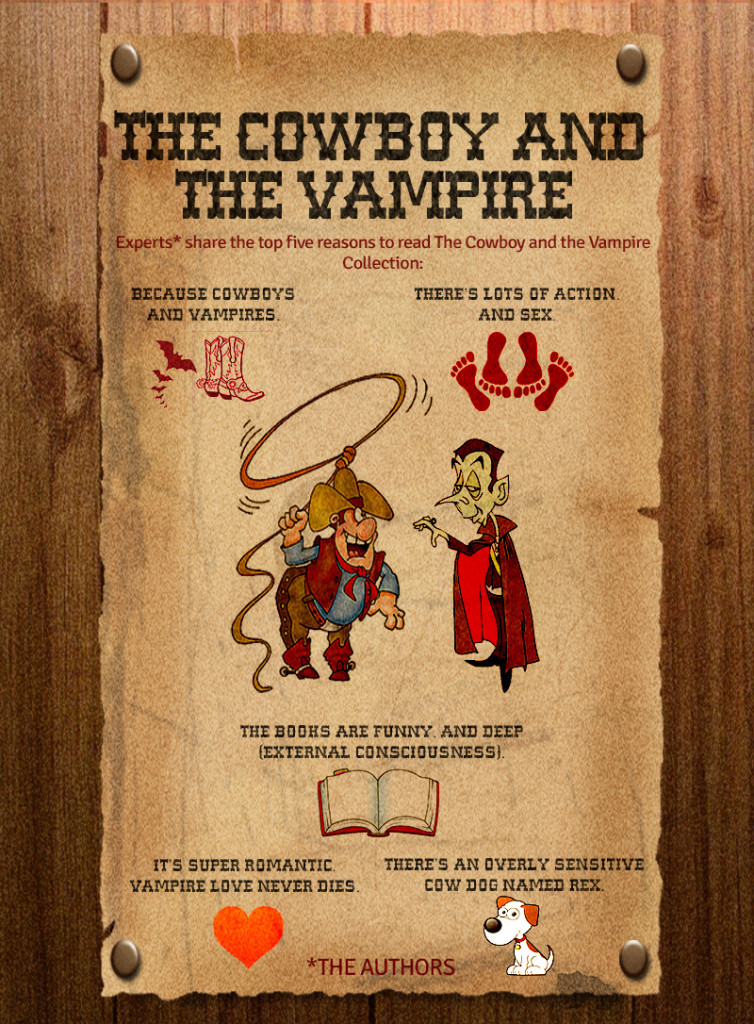 Day 11: If our books were albums, this is what the album cover would look like. As for the music, we're thinking Industrial Trance with a lot of whistling. This is from "kandygraphics" from Sri Lanka. Global Art Attack.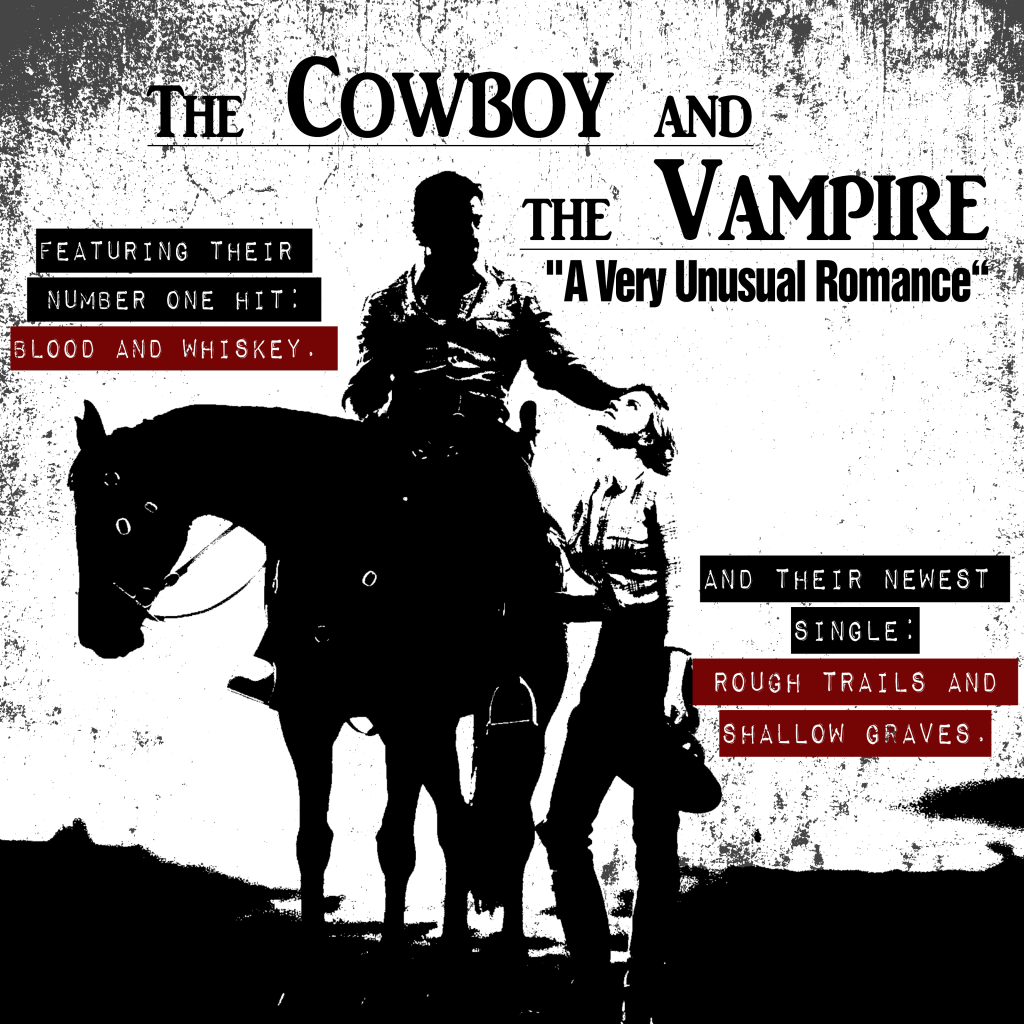 Day 12: Waxing poetic with a five dollar poem from our new pal Hope Bachman from the UK.
Day 13: Parkour! Kind of…
Day 14: We asked Nguyen, a 22-year old artist and journalist from Vietnam for her abstract interpretation of cowboys, vampires and the afterlife. This is the result. Pretty fantastic.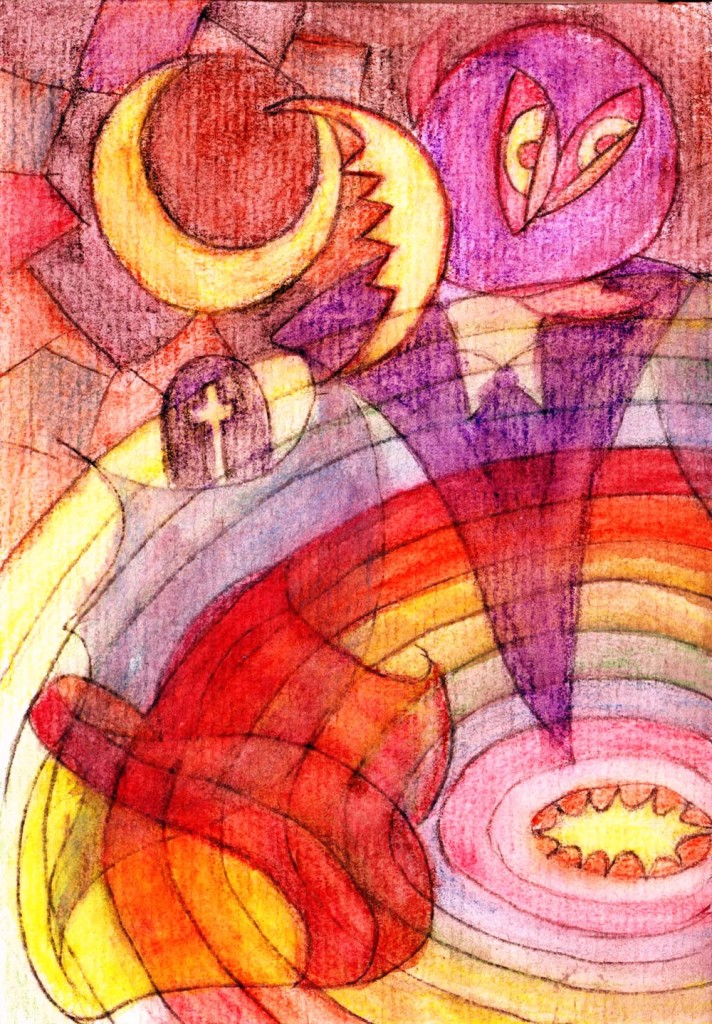 Day 15: Anime anyone?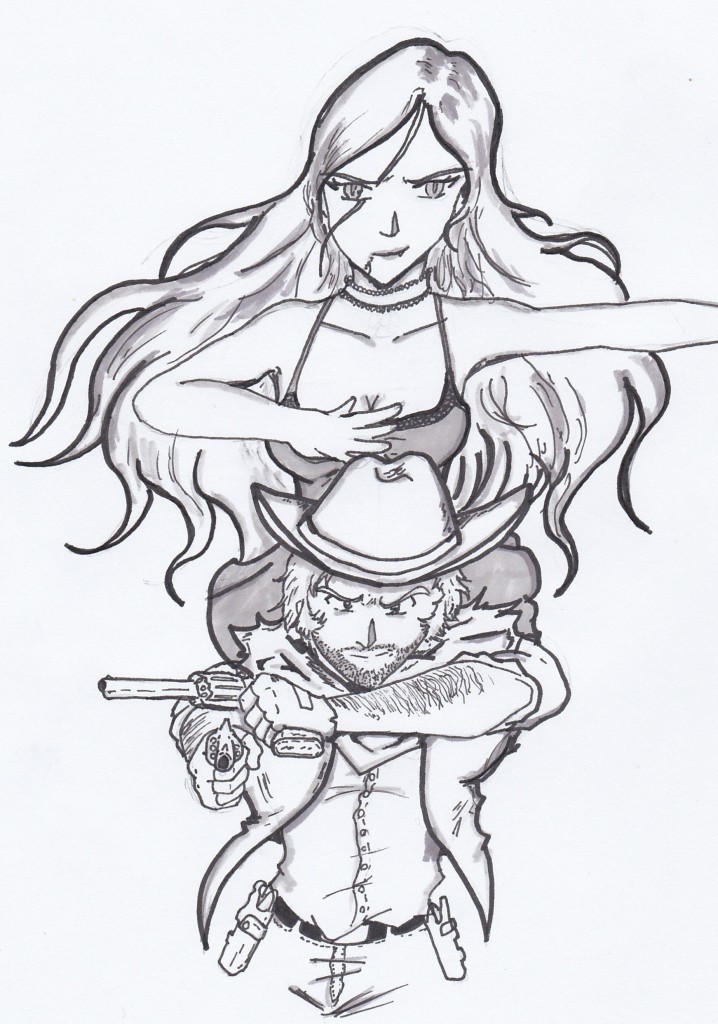 Day 16: We had this flier created by a designer in Morocco. We told him to imagine Lenny, our paranoid survivalist character, advertising a survival seminar — this is the result. We can just see these stapled to every telephone pole in LonePine. All four of them.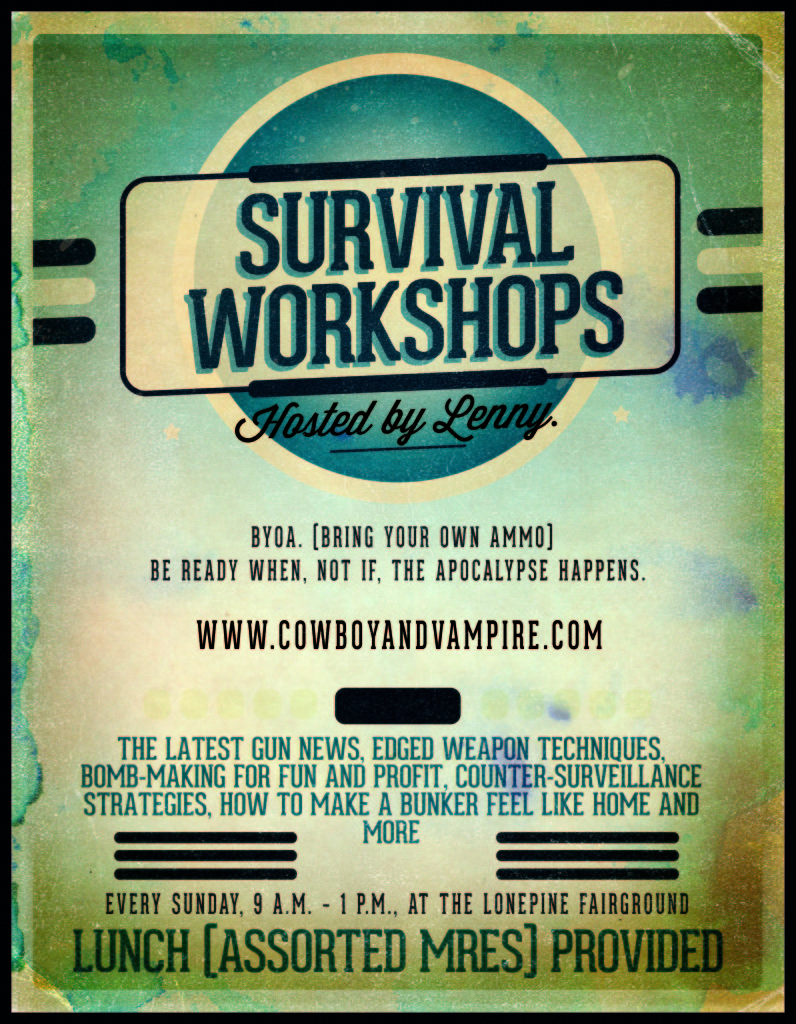 Day 17: We asked "Elle124" from Malta to imagine a Cosmo cover for vampire who love cowboys. It's a niche audience. Pretty fantastic.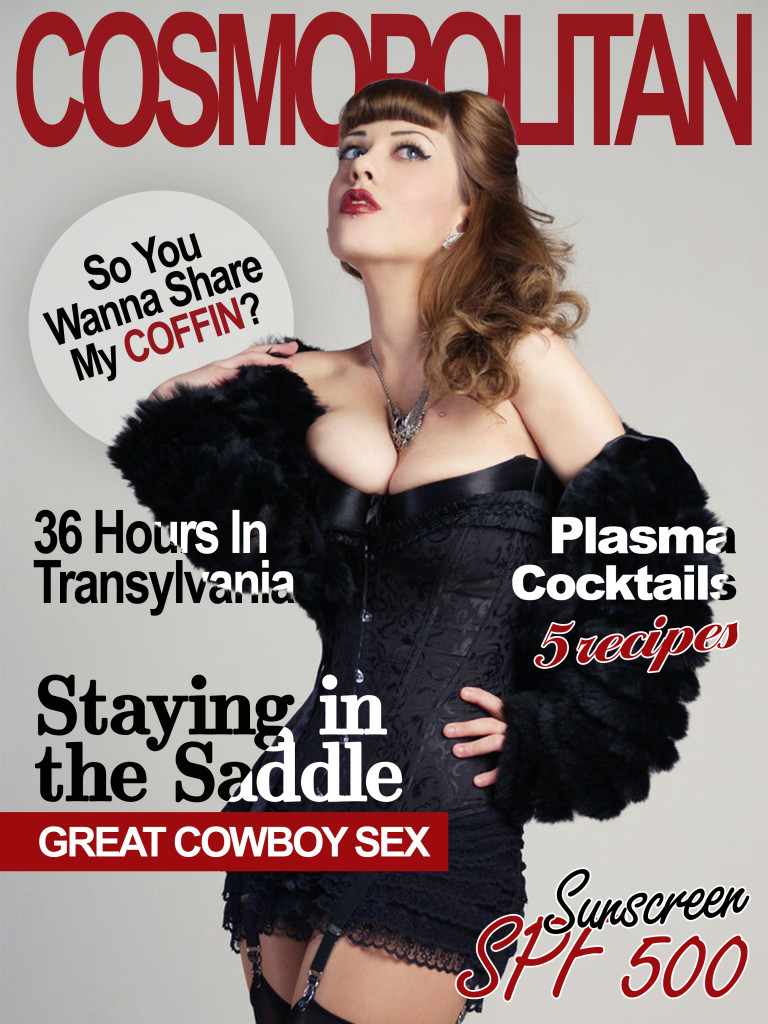 Day 18:  Hip hop and cowboys? Read it now! A smart blog post from writer "blaqrythm" – we gave the subject, he delivered awesome content.

Day 19: A bloody good testimonial from "kymmypops" in the United Kingdom.
Day 20: Keeping to our Pacific Northwest roots with Big Foot – a drawing by Paul Sewell – and one of our neighbors.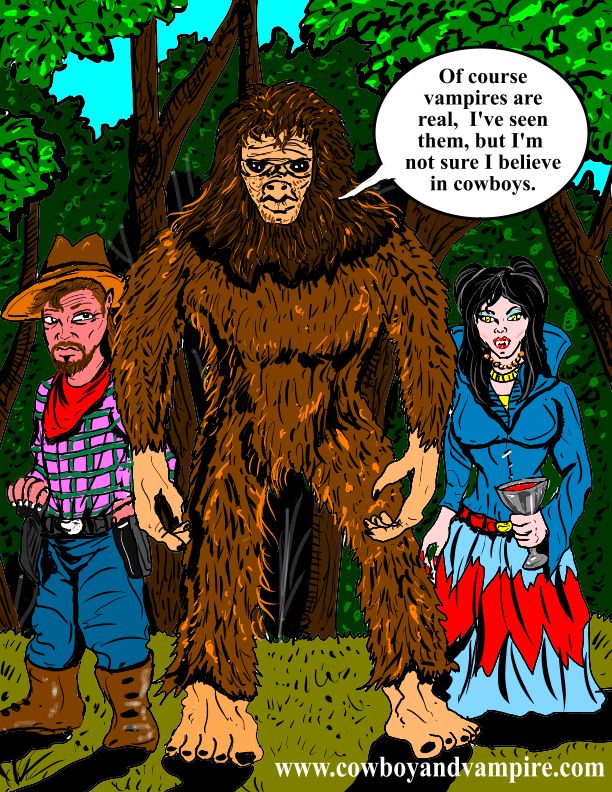 Day 21: What's a thrifty, eye-catching way to let people know about Blood and Whiskey, our second book? How about a $5 whiteboard from Fiverr?
Day 22: Tucker transformed by haute couture by "fuschia_mia" from the US. We love this sexy eastwood look.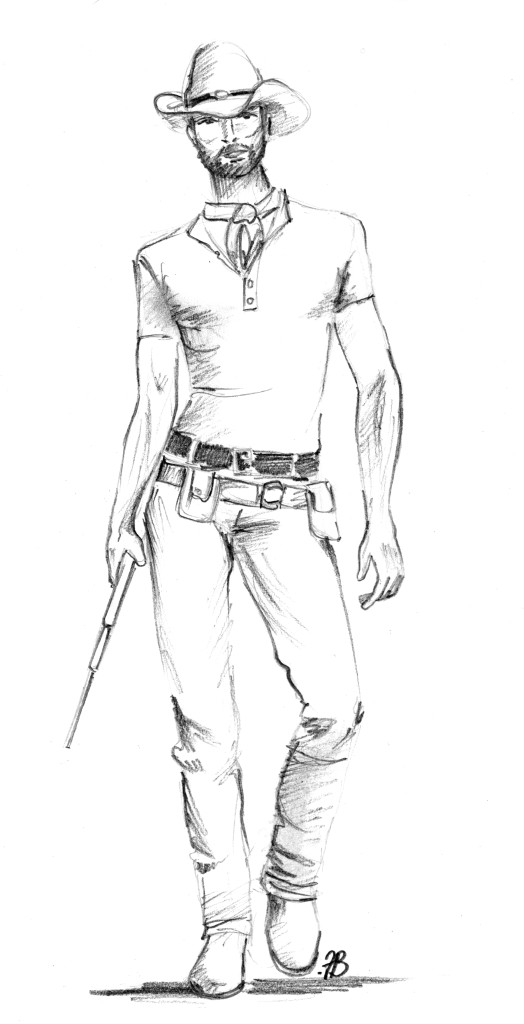 Day 23: A letter to a lover from a lonely cowboy on a cattle drive. This doesn't much resemble our vampires of modern lore, but it could be an less evolved reptilian one that escaped from the garden, I suppose.From "brbaker" somewhere in the wide open USA.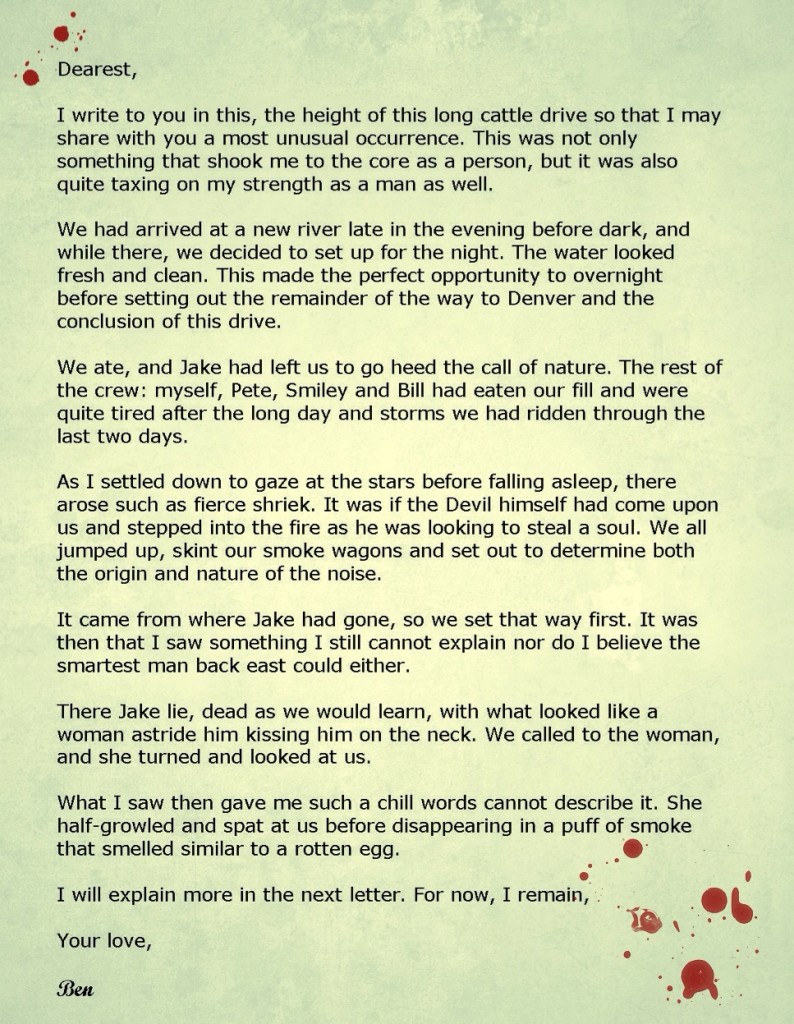 Day 24: Breaking News! Vampires spotted in LonePine! Reported by "tsweezey" from Southern Oregon, one of Tucker's favorite spots.

Day 25: A mugshot of Elita, our delightfully wicked vampire from the other-side-of-the-tracks Reptilian branch.  Thanks "semrawut" working in Indonesia. Hot!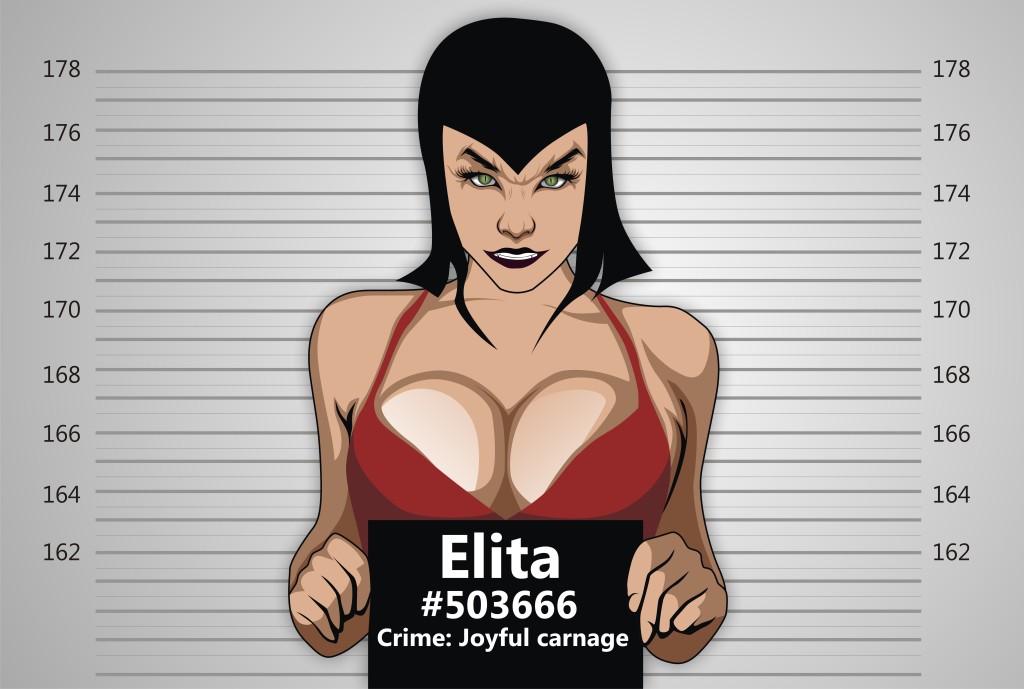 Day 26: A ghostly testimonial from "hallahan" in the USA.

Day 27: Infographics are a great way to let folks know about your products … like how reading our books will actually make you more attractive. "trafficgoddess" created this, working in the UK.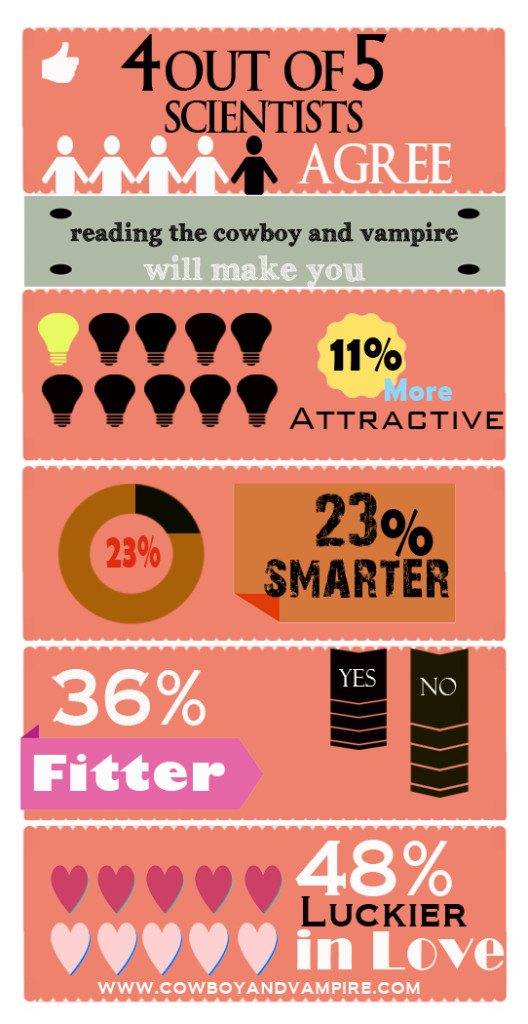 Day 28: In honor of looming Halloween and the sugar-related damage that will be done to teeth across the country, today we present a candy logo. Talk about a sweet tooth … errrrrrr, sweet fang from "oscarcorsini" from Italy.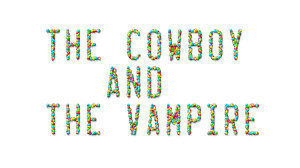 Day 29: This original cowboy and vampire rap song. This biggest surprise in the #50daysofFiverr has been uncovering the link between rap and gothic westerns. "tfowler" from the US, we love this!

Day 30: Bouncin' pumpkins! "toonfactory" working in the US provided this coolly kinetic piece.

Day 31: Vampire puppetry! The mistress wonders why a vampire would ever fall for a cowboy. Why, dear Lizzie, why? "mondaypayday" from the US, not Transylvania. Could've fooled  us.

Days 32 and 33: We asked two artists to draw a "bad-ass" vampire. Proof that great artistic minds don't think alike. Thankfully for the world and civilization. Artists are "moranna" from Macedonia (above) and "tigerblaze" from the Philippines.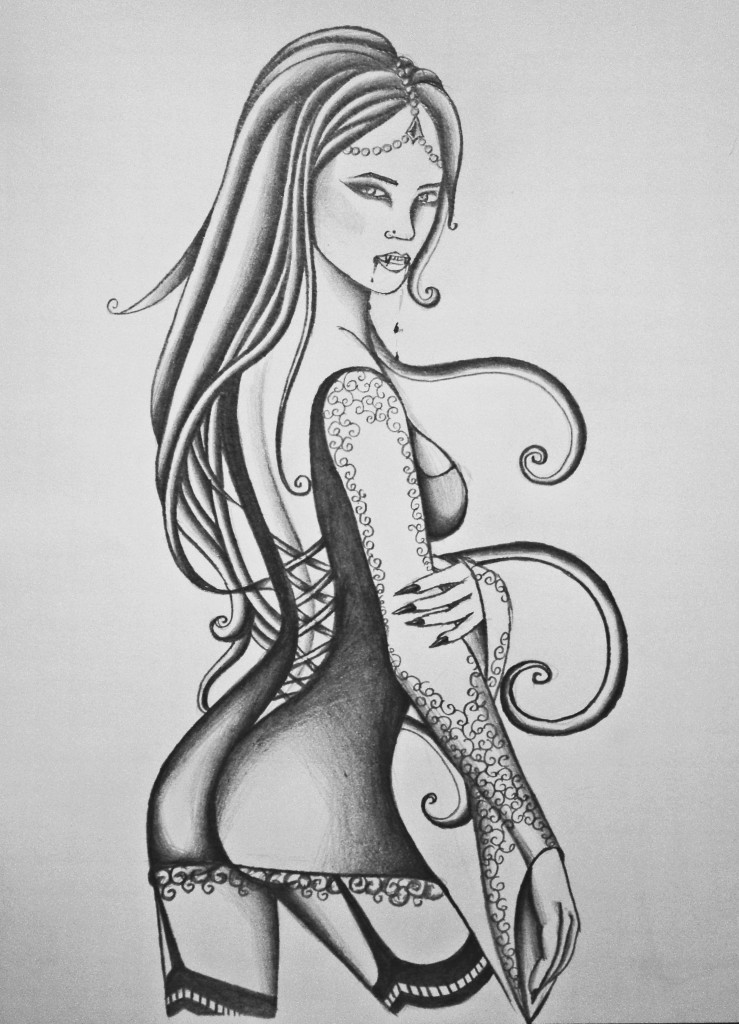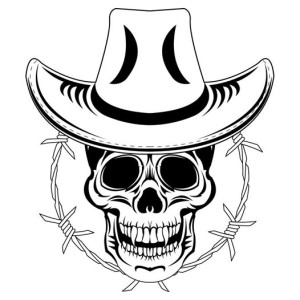 Day 34: More fun with whiteboards, this time its a treatment for Rough Trails and Shallow Graves, the third book in  the collection. 
Day 35 is a poetry slam! Read very closely….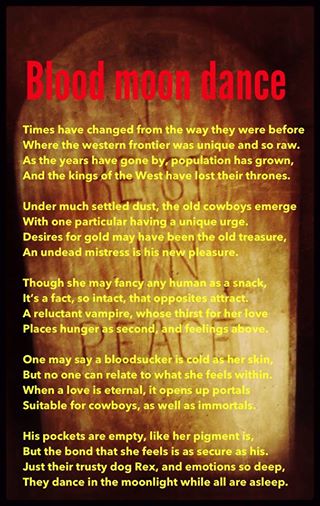 Day 36: Rex. Oh Rex. A fan favorite and the best damn cow-dog in the good state of Wyoming….we asked the artist — working from Germany — to add a bandana. She obliged with a lovely Euro-flourish.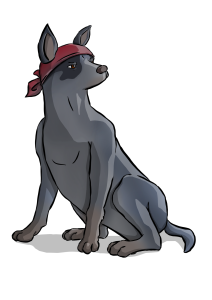 Day 37: This would be a pretty awesome intro for the red band trailer for the first Cowboy and Vampire movie.
Day 38: It's all about love; we asked a writer from Fiverr to write a match.com dating profile for Elita, one of the characters from our books, a sexy dangerous character.  And bounce back up to Day 25 for an "artistic" rendering of the lovely Elita.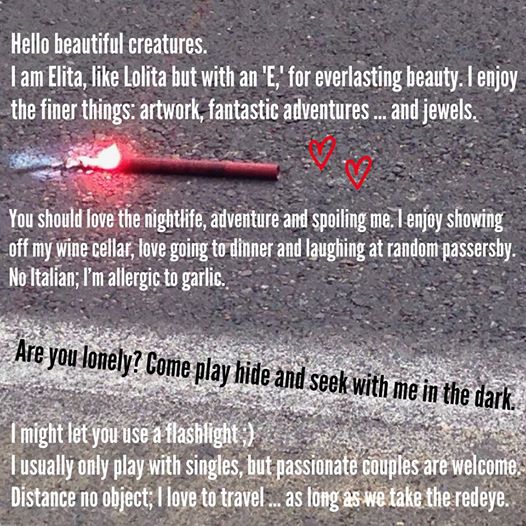 Day 39: How to tell if your girlfriend is a vampire — an infographic. Wondering if you're new lover is undead? (And look below to Day 40 for the associated how to tell if he is a cowboy…)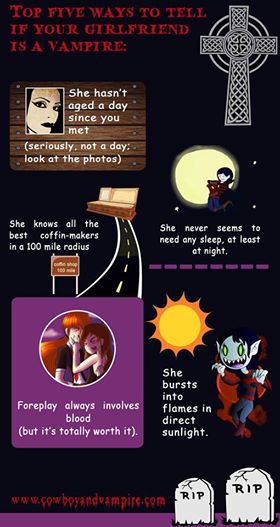 Day 40: How to tell if you're dating a cowboy. It's the second piece of a matching set of infographics (see Day 39 above) and handy if you're looking for a cowboy…or trying to avoid one.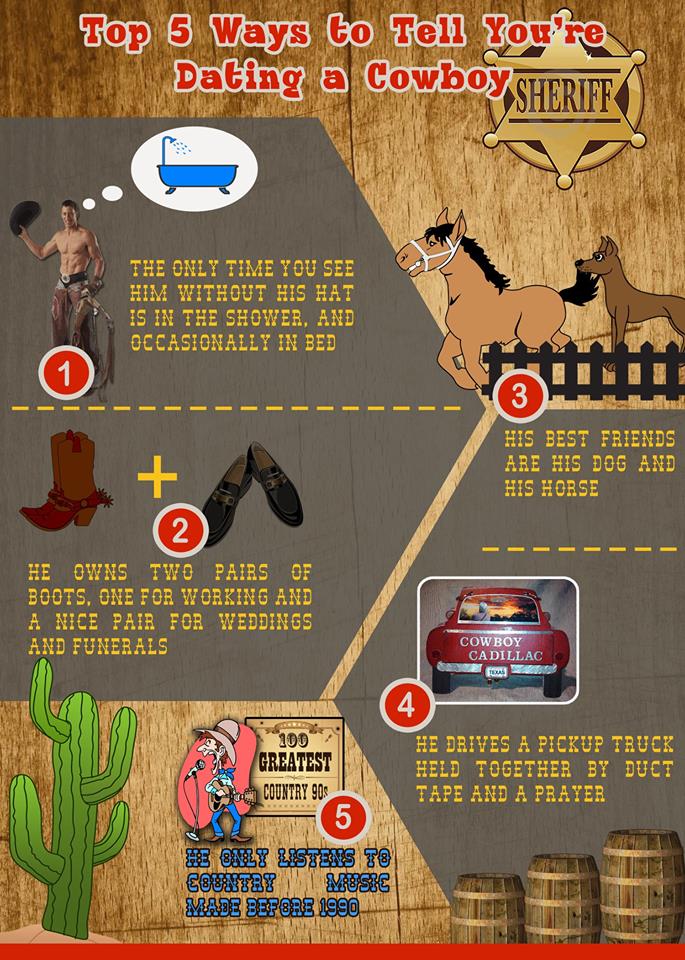 Day 41: A hand drawn invite for folks to check us out on Facebook. 
Day 42:A cool image to help promote our Ask a Cowboy advice column. If you ever need dating advice, etc., check it out here.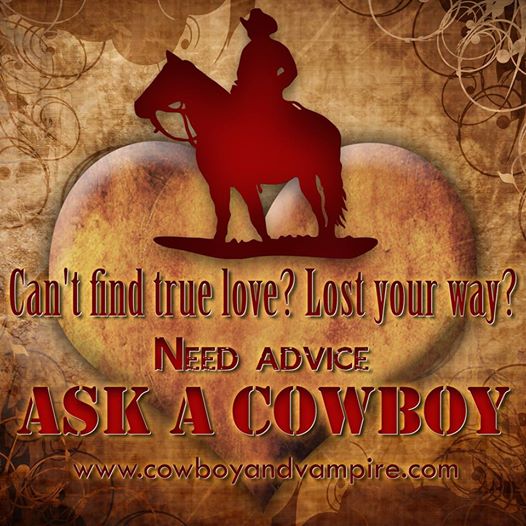 Day 43: An anime version of two fan faves from our books: Elita, incorrigible vampire seductress, and Dad, crusty voice of cowboy wisdom. This is from "teruko6" working in the U.S.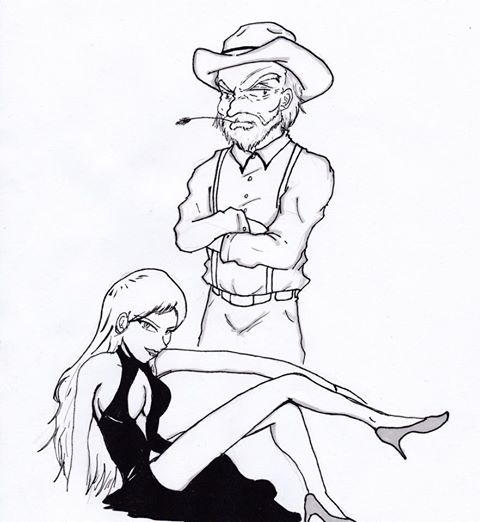 Day 44:Forget Hello Kitty, meet Fatal Cuddles. She's cute, adorable and deadly; ready to claw her way to world domination. #50DaysofFiverr, day 44, is all about the chibi. The artist is "boslass" from the U.K.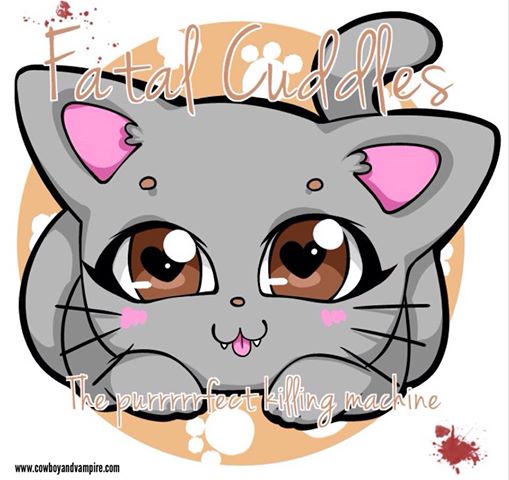 Day 45: Rex. Oh Rex. He's the overly-sensitive cowdog, and fan favorite, at the heart of our books. This sketch (we added the words) really captures his spirit.. Woof!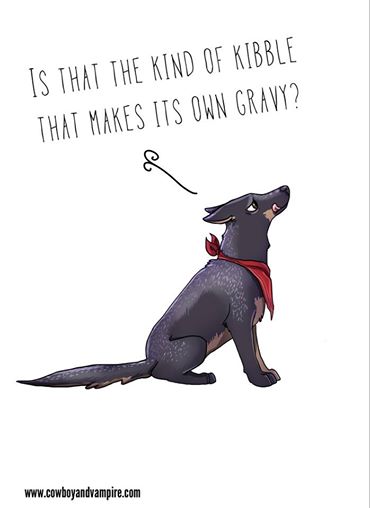 Day 46: This is Minnie, and she's crushing on everybody's favorite cowdog.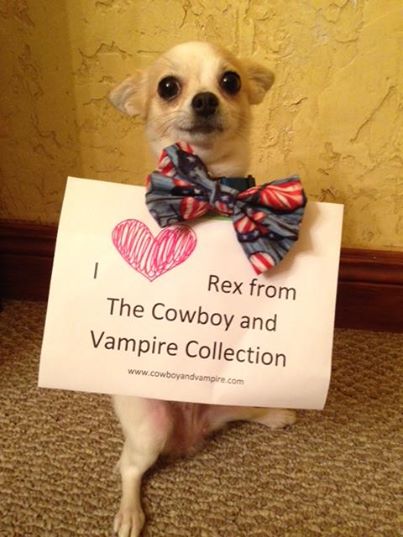 Day 47: A killer sketch of zombie Tucker and Rex, and steampunk Lizzie.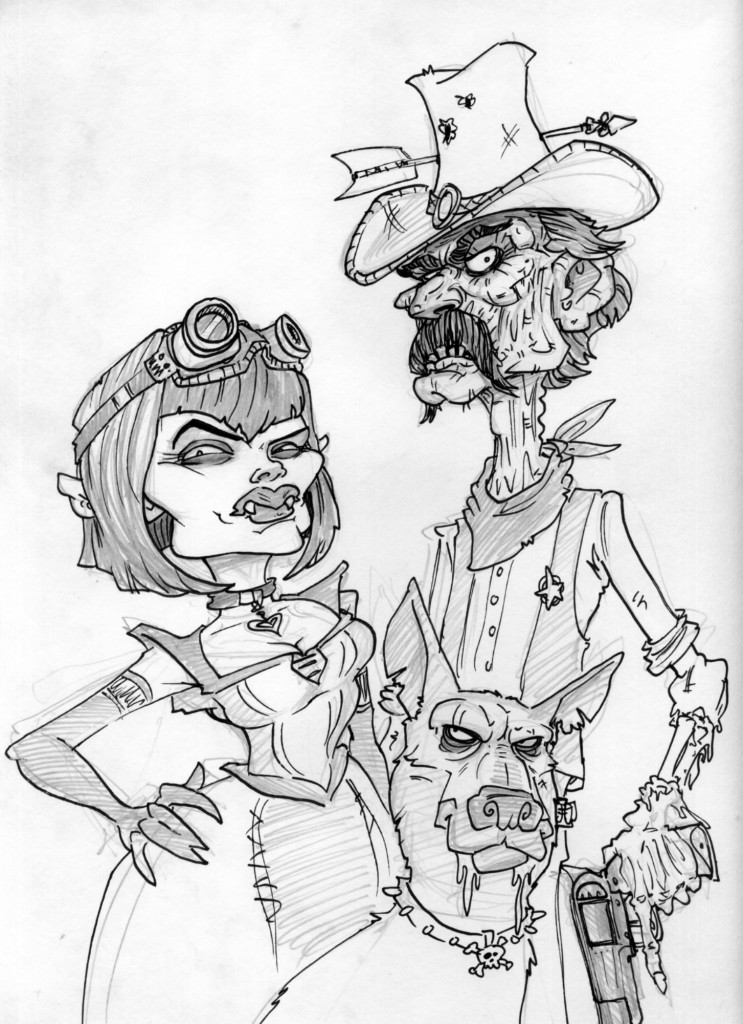 Day 48: A cool graphic of LonePine, Wyoming, the fictional small town where the books are set. It's based on a town called Big Piney, Wyoming, where Clark's dad was an oil well driller/engineer.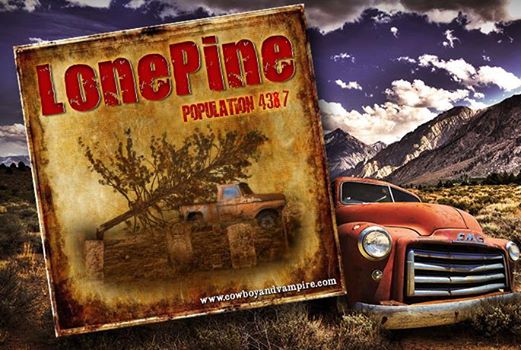 Day 49: We're going out in style, with a custom cartoon overflowing with bad puns.  Check out "cartoon4u" artist, working from Australia.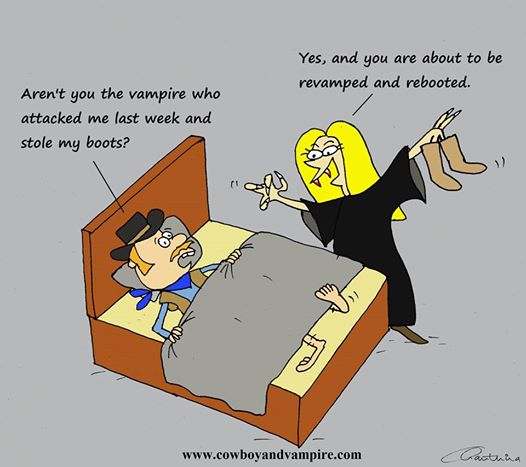 Day 50: The #50daysofFIverr journey is complete. Love this last image. Until next time. Artist is "dougmcclain" from Canada.