We read. A lot. Relentlessly. Reading is our primary entertainment, other than periodic bouts of sex, cooking, arguing and writing. (We don't get out much). Our collective tastes range widely, but with two essential attributes: great prose and an ability to teach or show us something new. The books below vaulted over this threshold. We don't worry about when they were published, only that one of us read them in 2013. We offer thanks (with a bit of awe) to these great writers who kept our brains engaged this past year.
Behind the Beautiful Forevers: Life, Death and Hope in a Mumbai Undercity
Katherine Boo, Random House
Boo is a more than a writer, she is a heroic witness. Her quiet story of life inside the slums, free of any didactic moralizing, coaxes you into an understanding of the brutality and complexity of poverty. The book offers no easy solutions, but seeing this reality is a start.
A Beautiful Truth
Colin McAdam, Soho
Magical realism with primates. While the story did not clear our threshold for the learn-something-new barometer, the writ ing from the point of view of chimps was inspired. A couple purchases a baby chimp. They love him. We love him too. He hurts them. He ends up in a Florida research facility, poop-tossing one day, having hot monkey sex the next, finally taking in the aids virus, dying at last. We hope this book represents a literary trend. Thank god for artists and the arc of justice. It bends toward liberty. Free the chimps!
Black Mass: Apocalyptic Religion and the Death of Utopia
John Gray, Farrar, Straus and Giroux
John Gray is not for everyone. But we're not on that list. Gonna leave it at that. Read. Become smarter. Go on. Read it now. Rinse. Repeat.
Cruelty
Kathleen Taylor, Oxford University Press
As authors of vampire books, we're obsessively interested in the science of cruelty. What makes a predator tick and maul? Cruelty is a brilliant mash-up of neuroscience, evolutionary theory, social and cultural anthropology and biologic processes, with an Oxford neuroscientist as your guide. A wild, at times funny, mostly terrifying scientific ride through sadism and evil and pain and suffering and threat responses and neural pathways and a human history filled with tragic examples of cruelty. We found it hopeful.
Elephantmen
Richard Starkins, Image Comics
An evil corporation twists genetic health care to create an army of super soldiers based on animals of the Serengeti. War rages, the Elephantmen lose but are rehabilitated into an unwelcoming world. With lush illustration, savage violence, a classic noir feel in a sleek futuristic world and highly sexualized situations, this series reminds us of where the real wild things are.
Feathers: The Evolution of a Natural Miracle
Thor Hanson, Basic Books
You've heard that old adage: Birds are the evolutionary adaptation of dinosaurs. Turns out that's true, but this is just one tenth of one percent of what makes Feathers interesting. Light and airy, grisly and geeky. Best anecdote? Vultures poop on their feet to stay cool, and their heads are featherless to keep meat and gristle from sticking as they forage in the innards of road kill.
Just Kids
Patti Smith, HaperCollins
A loving homage to the artistic path and to friendship. Perfectly crafted, honest and true, beautifully egoless. Every artist – especially when feeling oppressed by the anti-art capitalist machine (and who doesn't?) – should read this book.
The Swamp: The Everglades, Florida and the Politics of Paradise
Author Michael Grunwald, Simon and Schuster
Clark hunkered down into the riveting history of the Everglades – in between mojitos and snorkeling – during a visit to Key West. Danger, unpredictable currents, sucking quicksand, predators and prey, and treachery. And that's just the Florida politics around the park. The Everglades Park is a testament to the human folly of trying to tame nature. Thankfully, she always wins.
The Outcasts
Kathleen Kent, Little, Brown & Company
Breathe. Place yourself. Post-civil war. Texas, Oklahoma, and surrounding states. The hero's journey. The walking wounded. What's unique? Cruelty. From the brutal bloody killing fields of the Civil War to the everyday sickness and abuse life casually doles out.  Where's the meaning? The broken ones, the outcasts, can – and do – instruct us.
The Trial of Poppy Moon
John Corder, Peach Publishing
What would our list be without a recent example of con-fi? (AKA consciousness-fiction, learn more here.) Poppy makes the list because of its intriguing premise: a legal case involving an organ transplant gone wrong in which Poppy's "eyewitness" account during her near death experience is crucial to the legal defense, and leads ultimately to a clinical trial aimed at proving, or disproving, the existence of an afterlife. A wild ride.
Welcome to Paradise, Now Go to Hell: A True Story of Violence, Corruption, and the Soul of Surfing
Chas Smith, HarperCollins
In what might be the ultimate in geographic irony, Kathleen read this book about the surf culture of Hawaii's North Shore while in the depths of the frigid Alaskan wilderness searching for the Northern Lights. Wow! Gonzo Margaret Mead sprinkled with amped up Jacques Cousteau-style ocean love hidden inside an anarchistic anti-capitalistic tribute to the surfin' Sopranos of the North Shore.  Read it but be wary: you won't be happy anymore in your current cube.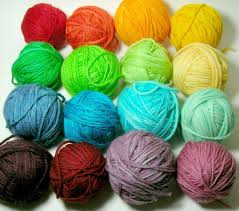 Wool
Hugh Howey, Broad Reach Publishing
Indie gone wild. A great sci-fi dystopian mash-up. Silos, cleaning, love, and serious entertainment. But most of all human love and loyalty no matter the context. Hugh Howey's world is one worth exploring. Kathleen's legs still ache from all the stairs.
Related: The cool stuff we read and recommend in 2012 list (last year's list).