Home > Soapbox > The Kirkus Review: The Last Sunset
The Kirkus Review: The Last Sunset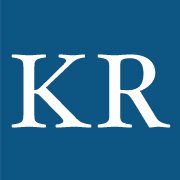 In this fourth book in The Cowboy and the Vampire Collection, Lizzie, Tucker, and the others will have to put aside their differences when an ancient enemy emerges from the shadows.
It's been a lonely two years for Tucker in Wyoming. He still has his dog, Rex, and his survivalist friend Lenny, but he now has his intellectually disabled brother, Travis, to look out for. And without Lizzie around, Tucker can't overcome his feelings of hurt and betrayal. Those emotions have haunted him ever since Lizzie abandoned their love and traveled to Russia to become queen of the vampires, owing to her ability to create new bloodsuckers, a power the others have lost. But unknown to Tucker, Lizzie communicates with Travis, who connects with her via the Meta, the otherworldly plane where all vampires' consciousnesses go during the day. Things haven't been easy for Lizzie either. Enforcing the Coda, which stipulates that vampires may only kill evil humans, has made Lizzie unpopular in certain circles. Having enemies is "the natural state of existence for vampires," her adviser Rurik tells her. But in the last few years, an ancient Egyptian death cult, the Canopic Guild, has gathered strength and recruited new members. Led by the charismatic Brother Jed, the Guild has discovered a way to block vampires' consciousnesses from returning to their bodies at sunset. The implications are chilling, presenting a threat the undead have never faced before, "a slaughter against which we have no defense." Bullet-riddled and blood-soaked, this installment smartly weaves a narrative between the threads left loose at the end of the last book while sprinting through its action-propelled plot. The writing team of Hays and McFall (Just West of Hell, 2015, etc.) keeps getting better and better. As the tension builds, the estranged lovers will have to work together to protect the ones they love and find a way to prevent the Guild from sacrificing the world in the name of its ancient god. But Tucker is a proud man, and Lizzie still believes her decision to desert him was for the best. At times graphically violent, provocatively sensual, and even existential, this novel maintains the series' reputation with a thrilling page-turner that will satiate its readers' desires for compelling action conveyed through a saga of undying love.
The stakes are higher than ever in the latest chapter of this outstandingly entertaining vampire series.