Home > Cold, cold (undead) heart: A classic country play list for the collection
Cold, cold (undead) heart: A classic country play list for the collection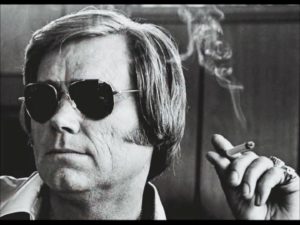 It's just past midnight in the middle of nowhere. A battered old blue pickup truck is parked haphazardly, abandoned, by the side of a deserted highway. The engine is running and the driver's door is thrown open. The headlights are on but fading fast, barely able to light up the barbed wire fence and the sagebrush beyond. Just beyond that, where the night seems even darker, something moves in the shadows. Inside the empty truck, the radio is blaring. The song, crackling with static: Hank Williams, "Your Cheating Heart."
The soundtrack to true terror is classic country. Only classic country from the 1950s and 1960s has the raw, heartbroken emotion of bone-deep despair that makes the blood run cold. The people of LonePine, Wyoming, like in most small towns in the slowly dying American West, know about heartbreak and economic despair. And ever since the undead showed up, they know about terror too. That's probably why every pickup truck radio, every jukebox in every saloon, and every portable radio is belting out classic country while the rest of the world has moved on.
Over the course of their torrid, doomed romance, Tucker — a broke cowboy with duct-taped boots whose best friend is an overly sensitive cowdog named Rex —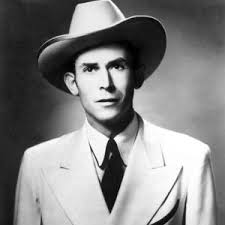 introduces Lizzie, the unexpected love of his life and a tragically unwilling vampire, to the realities of rural life and to the royalty of country music.
Buck Owens — "Excuse Me (I Think I've Got a Heartache)" and "Play Together Again Again," are LonePine favorites. Cowboys always assume love will break a man, and Tucker is no exception. These songs might have been playing over the loudspeaker during the monthly jackpot roping at Cooper Ranch where Tucker and Lizzie first meet.
Hank Williams — "I'm So Lonesome I Could Cry" and "There's a Tear in My Beer" along with pretty much anything by Hank Williams reflects the horse blanket of desperation knit with stubborn pinpricks of hope covering the cursed passion Tucker and Lizzie feel for each other.
Hank Williams was belting it out from the jukebox as guests gathered for Tucker and Lizzie's ill-fated midnight truckstop wedding, but it was a George Strait song — "Amarillo by Morning" playing just before the wedding ceremony was disrupted by mercenaries, foreshadowing the loss.
Jim Reeves — Smooth-crooning heartache on "Welcome to My World," Jim Reeves sounds like scotch on the rocks in a funeral parlor. The darkness of these songs filled the catacombs of Tucker's mind when he first comes to realize his new woman is occasionally dead … well, fully undead.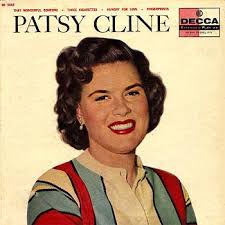 Patsy Cline — With her unforgettable voice, "Walkin' After Midnight" becomes the lovers' theme song after Lizzie can no longer face the daylight.
I go out walkin' after midnight
Out in the starlight, just hoping you may be
Somewhere a-walkin' after midnight
Searchin' for me
Country music serves as a cultural bridge for the out-of-place urban vampires who descend on LonePine, dressing up for the part in their finest dude ranch duds to act all cowboy, and listen to Shania Twain — "Whose Bed have Your Boots been Under" — endlessly at the Silver Dollar bar while they try to two-step.
The heartbreak comes to a head in the last book. When Tucker is alone and miserable, his radio keeps playing the classic George Jones anthem for the heartbrokenest of the heartbroken: "He Stopped Loving Her Today."
He said "I'll love you till I die"
She told him "you'll forget in time"
As the years went slowly by
She still preyed upon his mind
He kept her picture on his wall
Went half-crazy now and then
He still loved her through it all
Hoping she'd come back again
George doesn't stop loving her until his casket goes into the ground, of course. Tucker likely won't either.
And speaking of death as a source of comfort, when Tucker stages his own near death experience to track down a missing Lizzie, he experiences the Meta — an metaphysical energy field where undead consciousness collectively wait out the mortal dangers of the day. As he's bleeding out in the arms of his handsome Russian rival Rurik, Tucker is comforted by the angelic sounds of Kitty Wells singing "It Wasn't God Who Made Honky Tonk Angels."
Of course, it's not ALL country music in LonePine. When the carnival comes to town in The Last Sunset (along with a death cult; the two are not connected), it's a song from the classic prog rock band Uriah Heep that's blaring as Lizzie returns to LonePine: "Lady in Black."
Brilliant prog rock aside, classic country is clearly the soundtrack to true horror. Although modern country is pretty terrifying too, but for much different reasons.
This playlist first appeared in OMNI MYSTERY NEWS.