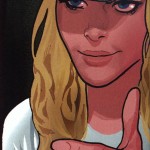 Blood and Whiskey opens with Rose Bauer, a young runaway living on the streets of Portland, Oregon, making a terrified phone call to her Uncle Lenny in LonePine, Wyoming, begging him to come get her. Then she disappears. Lenny is a true-blue survivalist with shadowy former ties to the military. He's an eccentric, brilliant weapon's expert, a conspiracy theorist and Tucker's best friend. The search for Rose leads Tucker and Lenny on a wild journey across the west and when they discover who is behind her kidnapping, their worst fears are realized.
Here is a BLOOD AND WHISKEY EXTRA: a post-apocolyptic  interview with Rose by an unknown reporter from The LonePine Gazetteer. Enjoy! (The post first appeared in Butterfly-o-Meter Books).
Why did you run away? 
Have you ever looked at LonePine? I mean, it's beautiful and all, the mountains, the rivers, but it's boring. There's nothing here for me to do, no job. At least nothing fun. Clerk at the Gas n' Get. Bartender to a bunch of drunk cowboys. Maybe a schoolteacher, but only after Mrs. Sopolksy dies and that'll be awhile. So I ran. I bolted. And I didn't think too hard about where I would land. That was a mistake. L.A. is a mean city. I did some bad things there. Portland was a little nicer, but only until the other cowboy assholes showed up.
What happened to you after you were kidnapped? 
I was a blood-making machine. I couldn't fucking believe it, but most of the time, I was all drugged up with that crap that killed Michael Jackson, Propo-something, so the whole thing is kind of hazy. The only good thing about it is that I got clean. Kicked the heroin totally and never going back. Never. Being almost killed by vampires is a great rehab technique.
When you say "vampires," you're speaking metaphorically?
I don't expect you to believe me. I don't care what you think. I've seen things. My Uncle Lenny always believed in all kinds of crazy shit and people think he's a little off. After what happened to me, living in the fallout shelter with him and Aunt June while he goes off on black helicopters and the need for genuine anarchy, sounds pretty good.
So, are you saying you had some sort of near death experience? 
Yeah, something like that. Made me reconsider a few things too, like how much hurt I left behind me by running away.
What's your opinion of Tucker? 
Well, he's pretty cute, in an old dude sort of way. And funny. A real cowboy. Mostly, he's kind, and dependable. I hope I can meet someone like him someday. It's nice that Lizzie has come into his life; he's happy again. She's got her own stuff they have to work through, the whole vampire thing. Vampire, New Yorker; whatever she's like family now.
Are you high right now? 
Ha ha. No, but it probably sounds like it. I could use a smoke though.
What's your favorite book? 
Any comic book with the Green Lantern. He's the fucking bomb. And Nancy Drew. Seriously, what? I read them all when I was little.
And your favorite band? 
Wilco. No, wait, The Dresden Dolls. They will change your life.
Have you ever been in love?
Yes. Next question.
What will you do now that you are back home? 
Hide? Try to not to die of boredom. I guess I'll stay for awhile in LonePine. Not sure city life suits me after all. Maybe I'll run for Sheriff. How hilarious would that be?
Aren't you a little young for that? 
(laughing) I'm old enough, I checked. And Uncle Lenny said he would be my special deputy, teach me about improvised weapons, like porcupines. I think the town could use someone who knows about the undead now the United Nations of Vampires are here. Someone's got to keep the peace.
Again with the vampires. Is that code for something? 
Yeah, it's code for people who never read your stupid small town fucking paper.